KRISTIE HARRIS, Associate Vice President for Financial Affairs, 407-882-1030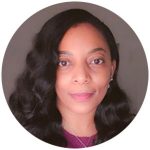 Kristie has close to 20 years of experience in Florida's higher education system. Her career path is in the areas of budget formulation and execution, financial analysis and reporting, financial risk assessment and evaluation, state legislative budget process, and the interpretation and implementation of federal and state statutes and regulations.
Kristie started her higher education career at Florida State University in 2002 in the Office of Treasury Management and Financial Reporting. Starting in 2008, she served in the State University System's Office of Budget and Fiscal Policy as the Budget Director for 10 years. During this time, she played an active role in the development of the system's performance-based funding initiative. In addition to her duties as the Budget Director, she served as an advisor in the areas of emergency management, campus growth plans, new degree proposals, online distance learning, and plant, operations, and maintenance of campus facilities. In 2018, she joined the New College of Florida as an Associate Vice President of Administration and Interim Assistant Vice President of Human Resources where her primary focus was directing the operating and capital budget operations of the college and facilitating collective bargaining union negotiations, employee grievances and conflict resolutions. In August 2019, Kristie joined UCF as an Associate Vice President of Financial Affairs. She is responsible for the budget, finance and accounting, and procurement operations of the Division of Finance. She currently serves as the co-chair of the university's new budget redesign project and serves as a member and facilitator on various university-wide committees related to the university's new ERP and budget system platforms.
TERA ALCALA, ERP Finance Workstream Lead, 407-882-1094
KELLY D'AGOSTINO, Bursar, 407-823-1983
LYNN GONZALEZ, Operations and Strategic Initiatives, 407-823-2330
JOEL LEVENSON, Assistant Vice President for Tax, Payables and Procurement, 407-882-0235
SEAN SIMMONS, Director, Financial Planning and Analysis, 407-823-4361
JOHN SPRENKLE, Director, University Budgets, 407-823-0818
CHRISTY TANT, Direct Support Organizations, 407-882-1029
DANTA WHITE, Assistant Vice President, Administrative Affairs and University Controller, 407-882-1005