Welcome to UCF Financial Affairs
Welcome to UCF Financial Affairs
As we embark on a new journey nationally and strive to meet the evolving needs of our UCF community, it has become more important than ever to provide accurate, clear and transparent access to information, find new and improved ways of doing business to improve efficiency, and eliminate duplication of services. The key to making these kinds of changes successfully and better support our stakeholders and the University's mission is to adopt, encourage and maintain a culture of operational excellence and continuous improvement.
The Financial Affairs team from the Division of Administration and Finance is focusing on developing and implementing more robust accounting, budgeting and financial training programs, process improvements and standardizations, and new and/or improved technological solutions. To do this effectively, we need the feedback and support of our campus partners, and thus we will also be developing a stronger campus communication and collaboration network to include more focus groups, the redesign of our website, and a quarterly newsletter.
Stay tuned for more exciting news to come! In the meantime, we invite your comments and/or suggestions at financialaffairs@ucf.edu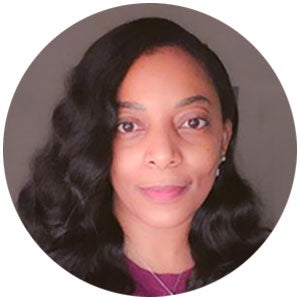 Kristie Harris
Associate Vice President for Financial Affairs
About Kristie Harris
Kristie has close to 20 years of experience in Florida's higher education system. Her career path is in the areas of budget formulation and execution, financial analysis and reporting, financial risk assessment and evaluation, state legislative budget process, and the interpretation and implementation of federal and state statutes and regulations.
Kristie started her higher education career at Florida State University in 2002 in the Office of Treasury Management and Financial Reporting. Starting in 2008, she served in the State University System's Office of Budget and Fiscal Policy as the Budget Director. During her 10-year tenure, she played an active role in the development of the system's performance-based funding initiative. In addition to her duties as Budget Director, she served as an advisor in the areas of emergency management, campus growth plans, new degree proposals, online distance learning, and plant, operations, and maintenance of campus facilities. In 2018, she joined the New College of Florida as an Associate Vice President of Administration and Interim Assistant Vice President of Human Resources where her primary focus was directing the operating and capital budget operations of the college and facilitating collective bargaining union negotiations, employee grievances and conflict resolutions.
In August 2019, Kristie joined UCF as an Associate Vice President of Financial Affairs. She is responsible for the budget, finance and accounting, and procurement operations of the Division of Finance. She currently serves as the co-chair of the university's new budget redesign initiative and serves as a member and facilitator on various university-wide committees related to the university's new ERP and budget system platforms.